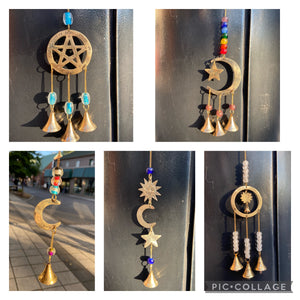 Set of 5 unique brass chimes of the 5 elements (pentacle), sun, moon and stars. For luck, happiness, chakra balancing and healing. 
If you would like to select only a certain type and not all 5, please describe in detail your specific requests in the message box. There are 15 sets of 5 available.
All of our packages come with small identification sheets that provide the properties and other information about the article.